Analysis and introspection. Observations. Awareness

Global rating average: 5.0 out of 5
Here I just share my thoughts on this subject, and the conclusions of the observations of myself.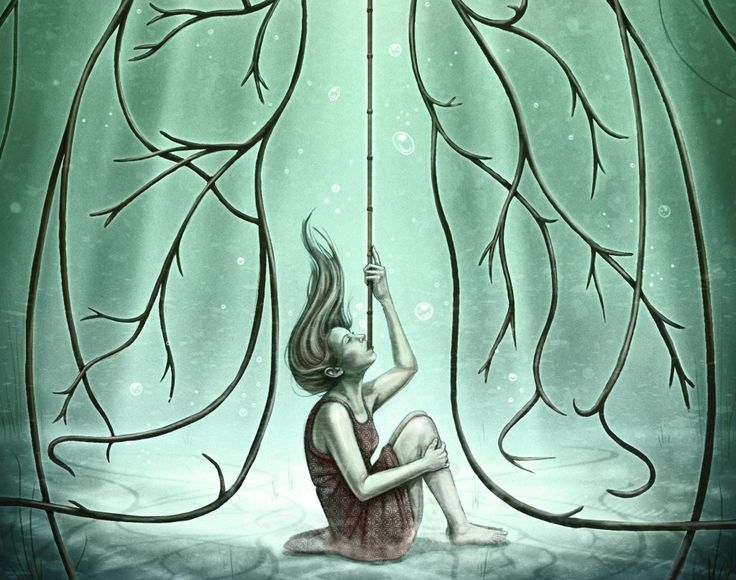 I want to talk a little about depression. Why does depression appear, when does it pass, and does it even pass? Probably the only way to find these answers, to find them in yourself, in depression, and even if possible not to forget them. Here I just share my thoughts on this matter and the conclusions of the observations of myself.
Have you ever had such a desire, when you do something or when you want something, so that it doesn't work out for you, so that you don't get what you want? Happened? And if it happened, then did you wonder why such a desire arises, a stupid desire, not to get what you want? Where does it come from?
I want to ask you, my friend, how honest are you with yourself? Have you ever been really honest with yourself? Have you noticed that this is very difficult? I notice. This is an excellent practice that helps you know yourself better and understand the true motives of your actions.
Why is it not easy? Why can't you even honestly admit to yourself some things?
Even myself
Because the fact that, in this case, we are aware of ourselves, our qualities and real reasons for our actions may surprise, because often they do not meet our expectations, because we don't want to know certain things about ourselves, our consciousness is not ready to accept these things, we do not want to recognize ourselves from a new perspective. And we continue to deceive ourselves, not realizing the underlying causes of our actions, we replace these reasons with false ones and, based on this, we draw wrong conclusions about the causes and consequences of our actions, about situations in which we find ourselves and events that we experience. And, of course, because of this, we cannot move in the right direction, we simply do not know it. If you cannot be honest with yourself, you cannot be honest with others. It is natural.
I think with fairness a little clear.
Why sometimes there is a desire not to get what you want or not to reach the goal? Could this be curiosity? When you know what will happen in case of success, and you do not know that in case of failure, there is a desire to find out.
"I want to see what happens if I don't do or lose something?" "Tomorrow, what will happen if I can't defend myself, because I knowWhat will happen if I can do it? "" How will I feel and what will I do if I am fired? Interestingly. I wish they would fire me. "
Perhaps in such cases, it may be curiosity.
And if the case is more serious, if we are talking about a situation in which the consequences of failure are known in advance? Or a negative event that happened to us, can happen again, and still there is a desire for this to happen. This can hardly be justified by curiosity.
What then?
The desire to be unhappy and the desire to suffer.
Unconscious desire that becomes clear, you just stop to deceive yourself, and honestly admit the true reason for their despondency. It so happened that we like to suffer, whine and feel sorry for ourselves, and I want others to feel sorry too. "After all, I have such a life is not easy, I have not only the other, life pain and hell, solid torment, and was born and grew up in the wrong place and so on."
All this is complete nonsense, which we deliberately turn in our heads to suffer, and to feel, in general, at the very bottom, where we deliberately lower ourselves, in a state of depression. Depressed is so simple and comfortable, you don't want anything and you don't need anything, except suffering. And pity yourself more.Therefore, we are so fixated on our problems, and if they are not there, then they can be invented, or thought out, if the problem is not serious.
And then a feeling begins to arise that something is not worthy of you, probably something that you very much want, this dull sensation that is born in the brain is an unreasonable, contrived and meaningless sensation that suppresses much more than the very cause of depression, it causes inaction and suffering, it kills all faith in oneself.
And from that it seems that for depression there are real reasons that you certainly have the right to be depressed. "Depression" occurs for various reasons, there are hundreds of them, tragedy, disappointment, failed relationships and a whole lot more, but is it really depression? In my opinion, depression is an artificially prolonged state of despondency, sadness, anguish, prolonged by us just because we like to suffer. Yes, there are reasons for sadness, there are reasons for sadness, but is everything as bad as we draw ourselves?
Of course, this does not apply to depression associated with an existential crisis.
If it so happens that at the moment you are depressed, answer yourself honestly, is everything so bad? Or is this "bad" invented. And if invented, think about what you should get rid of depression, you invented?
Health Ecology: Drinking Milk for Gastritis ...
Ecology of life. Psychology: How to define ...
Ecology of consumption. Homestead: Floors with ...
Ecology of life.
Related news
About depression image, picture, imagery